We Heart Maggie Butterfly Bash
---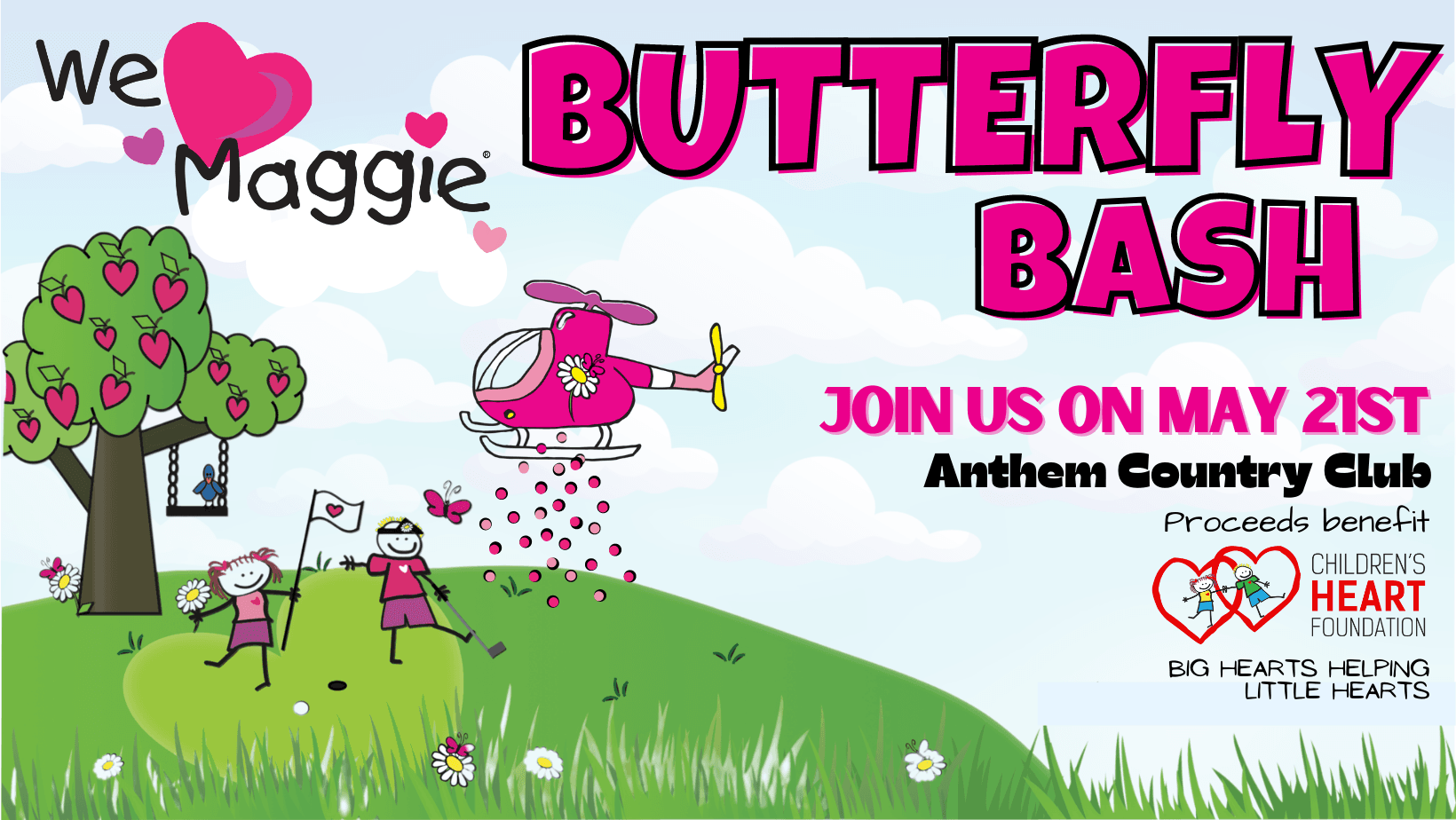 John and Mollie Stewart founded the We Heart Maggie event in 2009 to honor the memory of their daughter, Marguerite "Maggie" Anne. As a result of generosity like yours, over $1.3 million has been raised! 100% of the proceeds benefit CHFN. 
We Heart Maggie has grown over the years into a two-day event, to include Butterfly Bash, Butterfly Village, and a Golf Tournament. We are still experiencing pandemic effects and are not yet able to return to our usual format. We are unable to host the Golf Tournament & Butterfly Village this year, but we are grateful and excited to bring back Butterfly Bash. The event will take place on Saturday, May 21st, 2022 - 5:00 pm at Anthem Country Club in Henderson. Attendees will enjoy dinner, dancing, signature cocktails, the spectacular helicopter ball drop, and both a silent and live auction. 
100% of the proceeds benefit Children's Heart Foundation and Maggie's Garden.