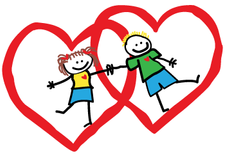 Children's Heart Foundation is committed to making a difference in the lives of heart families through emotional, educational and financial support to inspire a higher quality of life for all.
---
Layla, Age 5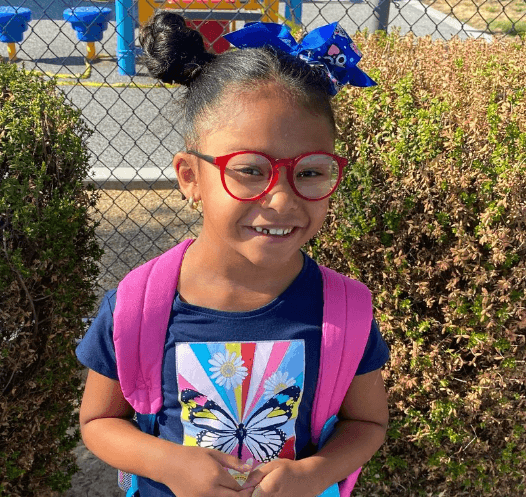 We want to introduce you to Layla, just one of the thousands of individuals your support has helped over the years.
Layla was born with a genetic disorder, 22q (also referred to as Velocardiofacialsyndrome (VCFS) and/or DiGeorge syndrome). Though it is believed to be the second most common genetic disorder behind Down's Syndrome, few are familiar with the disorder and its impact. It is suspected that this tiny missing portion of chromosome 22 can affect every system in the human body and is thought to be the cause of nearly 200 mild to serious health and developmental issues in children. For Layla, 22q caused multiple heart conditions and impacted both her and her family's life. 
Layla's first heart surgery took place when she was only two days old. She has undergone four open heart surgeries for several rare and life-threatening heart conditions. Her mom and dad did not think that Layla would live past the age of 2 and she has experienced more in the first few years of her life than many adults will experience in a lifetime.  
Today, Layla is five years old! She is thriving and growing like every other child her age. Mom shares that she still has issues with seizures, severe asthma, and the family recently found out that Layla is Autistic, but she does not let any of that slow her down! Mom describes her as "witty, fun, and adventurous!!!" 
Children's Heart Foundation has been able to support Layla and her family with travel expenses, holiday assistance, and emotional support during their Complex CHD journey because of the philanthropic support of our community.
---
Reyshaun, Age 18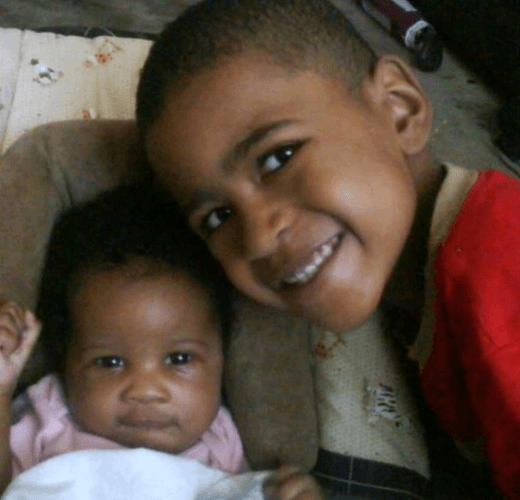 ReyShaun was born in Dec 2004, we were aware of his heart condition before his birth. Yet, it didn't prepare us for it. His first surgery was the longest day of my life. Being the parent of a child with a special need is a blessing of patience and appreciation of all the medical professionals involved in his journey. We are so blessed to have met so many special people throughout his journey and look forward to meeting many more.
ReyShaun was born with Congenital Heart Defect and he has gone through 4 surgeries thus far, each has been better than the last. His first surgery was at 7 days old, it was more than six hours, seemed like a week. His second was at 7 months old and that was to put in his first pacemaker.  But, being a parent they are still very nerve wracking. However, the strongest of us all is ReyShaun. He has grown in size, character, and of course heart. He has always had a smile on his face and a gleeful laugh. He was born with a condition that is said to be a deficiency, yet he has the biggest heart ever. He is generous, caring, and always willing to put others first.
Proud is an understatement, he is my hero, I am beyond words to express my gratitude and appreciation, for getting lucky enough to be his parent.
---
Eli, Age 7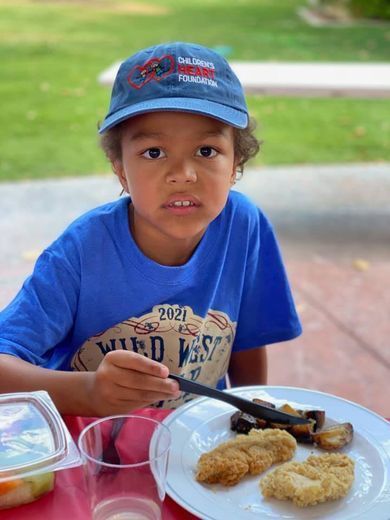 Conversation between 1st time Camp Mend-a-Heart camper with his mom:
Eli (7 years old): "Mom, today I saw a kid who had a badge that looks like mine."
Mom, Elizabeth: "Aw, that's cool Bud. Was it neat seeing someone else with a badge?"
Eli: "It was neat…but also something else."
Mom, Elizabeth: "What's that?"
Eli: "I don't really know the word. It was…like…special…but better than special."
Mom, Elizabeth:  "I think you mean 'belonging'. That's the feeling you get when you make a powerful connection with someone and feel like you really belong somewhere. It's very powerful."
Eli: "That's exactly what it was.  I felt 'belonginged' when I saw someone with a badge like mine at Heart Camp."
---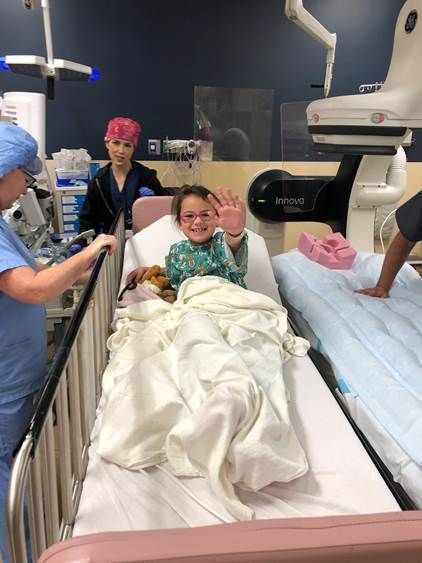 My daughter Julia was diagnosed with a Congenital Heart Defect at the age of 4 on May 12, 2015.
When my oldest daughter was 11, our 9-year-old neighbor's son, Spencer, who was one of Arianna's best friends, passed away suddenly while walking to baseball with his family at a local park. We later found out that it was due to an undiagnosed Congenital Heart Defect. Julia was just a baby, and I will never forget the immense tears I shed the nights and weeks afterwards while desperately rocking, my always crying Julia, to sleep in the living room.
She cried constantly. I couldn't lay her down flat because she made noises of discomfort that made her sound like what we called "Our Little Lamb". I knew it wasn't normal and took her to the pediatrician multiple times instinctively knowing something was wrong. I slept with her on the couch either holding her upright, propped up on my thigh or in a pillow that we called her "noodle" on the floor for over a year since she simply couldn't lay down without discomfort. 
When she started preschool, it quickly became apparent that she was not keeping up with the other children on the playground. She would run over to me and grab her chest, to tell me that she didn't like running or playing tag. I often thought to myself, "Well, she's not going to be an athlete. Maybe she'll be an artist."
There were other little comments too. Sometimes she would feel dizzy or tell me she couldn't catch her breath. These were big things for such a little girl to say. Things she couldn't tell me as a baby before she had words.
Then one afternoon, she was laying on the couch watching a show. Let me say this again. She was simply laying on the couch watching TV. She called me over, grabbed her chest and told me that her heart was beating too fast again. AGAIN! I was like, "WAIT. WHAT?!!!" 
I put my ear on her chest and called her pediatrician right away. They got us in and at that visit he said, "You know she needs to see a Cardiologist, right?" Yes, I knew it for sure. I had been in tune and overly observant to her issues since the passing of Spencer. 
The day I met with our first Cardiologist at Children's Heart Center, he asked what was going on, all while she was immediately hooked up to the EKG machine. I explained all of the above and mentioned in great hope that perhaps it was just childhood anxiety. That sentence barely left my mouth when he responded, "No, what she has is very, very real." 
That was the 1st leg numbing experience.
He continued, "Julia has what is called WPW syndrome." Everything faded out after that moment. 
We went into another room as I tried to process what he was saying. WPW syndrome means that there is an extra electrical pathway in Julia's heart that can unpredictably cause her heart to beat too fast (tachycardia) at any moment of any day. They could not be certain, at that time, if what he called "a sudden catastrophic event" could occur. 
That was the 2nd leg numbing moment..
Julia and I went to the car. It took a good while before I could pick my leg up to even drive my car to my husband's office to tell him what I just found out. He was as shocked and devastated as I was.
When Julia was first diagnosed, we were told that she had a 1 in 10,000 chance of dying of a sudden catastrophic event. As they did more non-invasive tests, this number changed to 1 in 1000 and then to 1 in 100 as they suspected that the extra electrical pathway was on the more dangerous side of her heart. The heart episodes turned out to be as unpredictable and unexpected as I was told. More often than not, they would come and go more quickly than we could react, and all was ok. 
That collectively encompasses the 3rd leg numbing moments.
However, I will never ever forget a birthday party that we went to when she was in kindergarten, age 5. My husband was out of town and my oldest daughter wasn't home. We went to a local indoor playground filled with babies, toddlers, and kindergartners. All of the children and parents were running around having fun, but Julia immediately didn't look well. I told her to stay in the baby room with me and her baby sister, Samantha. She tried to play but then started sweating, laid on the floor holding her chest, gasping for air, and begging me to help her. I felt her chest with my hand and then my face. Good Lord, I thought her sternum was going to explode. It paralyzed me for a few moments and then I grabbed Julia and her baby sister, hooked them both in their car seats, drove home not sure what to do, and then her heart calmed down. My words here can't even express that night other than it felt like someone put a time bomb in my child's chest and I had no idea how to stop it.  From my driveway, I called my husband who was in a meeting in another state, as Julia drank water and Samantha fell asleep in her car seat. We. have had some very unpleasant heart moments, but that.... hmmmppphhh... I will never forget pushing my hand on her chest at an indoor playground trying to make sure her chest didn't explode. 
That was the 4th leg numbing moment.
I heard a few times over the years that what Julia has is a minor heart problem. I never could comprehend how words like, "Can't rule out a sudden catastrophic event, sudden cardiac event, sudden death or sudden heart attack" was a minor issue especially since my neighbor died at the age of 9 due to an undiagnosed heart condition. 
When Julia was first diagnosed, we were told that she had a 1 in 10,000 chance of dying of a sudden catastrophic event. As they did more non-invasive tests, this number changed to 1 in 1000 and then to 1 in 100 as they suspected that the extra electrical pathway was on the more dangerous side of her heart.
With this knowledge, I somehow sent my child to school Pre-COVID every day. I would stand by the fence and watch her until I could no longer see her shoes or her backpack. Since I work from home, houses away from her former school, I would sit with my phone on my thigh all day long while she was at school just in case the school called. I even took the phone with me to the shower and kept the ringer on high in case anyone called. God forbid, the school called. It would take me all day or sometimes into the next to calm my own heart rate. Sometimes, the school would call just because a bus was going to be late or there was a meeting announcement.  I used to joke that the orange bus, that was always late, was trying to kill me. 
The office staff and school nurse finally started off calls to me with," Everything is ok." and then they thankfully took me off the late bus calls.
Julia had a procedure by her electrophysiologist at the age of 7, on September 10, 2018. Prior to the procedure, her doctor met with us and told us it was possible her heart would stop during the procedure, but not to worry because they had all the equipment in the room to restart her heart if need be.
That was the 5th leg numbing moment.
I couldn't hold the pen to sign the form, so my husband did that for us.
With an amazing team, they found the location of her extra electrical pathway however, they were not able to fix the problem because her heart was too small, and the extra pathway caused by WPW syndrome was too close to her normal pathway. If her normal pathway was inadvertently damaged, she would have needed a pacemaker for the rest of her life. 
They will try again in a few years when her heart is bigger in hopes that the pathways move far enough apart to safely perform the procedure. 
Just a few weeks after her procedure, I met a mom at church who also has a child with a CHD. I know that God put her into my life for a reason! She was the first heart mom that I'd ever spoken to.
After her procedure, Julia experienced an intense emotional reaction, a lot of which came out during school where she would cry and cry. Her teacher had pulled me aside to talk to me about what was happening in the classroom. I called Children's Heart Center and her doctor referred us to Children's Heart Foundation.
I cannot tell you how life changing this has been for Julia and our family. For years, I was the only heart mom that I knew. That was a very scary walk for our family to walk alone.
Children's Heart Foundation has provided us with an amazing counselor, unforgettable staff members that provide so much care, support, and fun activities where our family can meet and bond with other families navigating through the stresses, frustrations, and successes of having a child with a CHD. Julia has been able to attend events such as "Walk with the Heart of a Child "and "Camp Mend-A-Heart" where she has met lots of other children just like herself. She comes home from those events every year feeling like the heart warrior that she is! 
She is blessed to go to Maggie's Garden after each visit to lift her spirits and bring her joy. She enjoys fundraising for Children's Heart Foundation. We have attended a Tea Fundraising event along with a beautiful woman (Lorelle) who has been an unexpected, true gift to my life, a bike giveaway event, thanks to local community support to bring the children happiness, and stops into the Children's Heart Foundation office to visit with the awesomely loving and caring staff. 
Julia is thriving and doing great today! She is now 10 years old and her favorite things to do are to hang out with her family, play with her cats and to go to karate class where she looks up to her mentor who is reaffirming to her that she is a true ninja warrior! 
My heart is forever grateful to Children's Heart Foundation.
All I can say is, "Thank you, from the bottom of my heart."