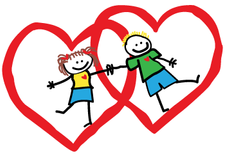 Children's Heart Foundation is committed to making a difference in the lives of heart families through emotional, educational and financial support to inspire a higher quality of life for all.
---
Layla, Age 5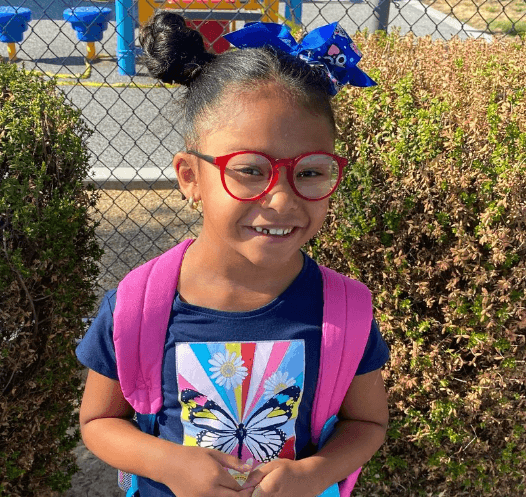 We want to introduce you to Layla, just one of the thousands of individuals your support has helped over the years.
Layla was born with a genetic disorder, 22q (also referred to as Velocardiofacialsyndrome (VCFS) and/or DiGeorge syndrome). Though it is believed to be the second most common genetic disorder behind Down's Syndrome, few are familiar with the disorder and its impact. It is suspected that this tiny missing portion of chromosome 22 can affect every system in the human body and is thought to be the cause of nearly 200 mild to serious health and developmental issues in children. For Layla, 22q caused multiple heart conditions and impacted both her and her family's life. 
Layla's first heart surgery took place when she was only two days old. She has undergone four open heart surgeries for several rare and life-threatening heart conditions. Her mom and dad did not think that Layla would live past the age of 2 and she has experienced more in the first few years of her life than many adults will experience in a lifetime.  
Today, Layla is five years old! She is thriving and growing like every other child her age. Mom shares that she still has issues with seizures, severe asthma, and the family recently found out that Layla is Autistic, but she does not let any of that slow her down! Mom describes her as "witty, fun, and adventurous!!!" 
Children's Heart Foundation has been able to support Layla and her family with travel expenses, holiday assistance, and emotional support during their Complex CHD journey because of the philanthropic support of our community.
---
Reyshaun, Age 18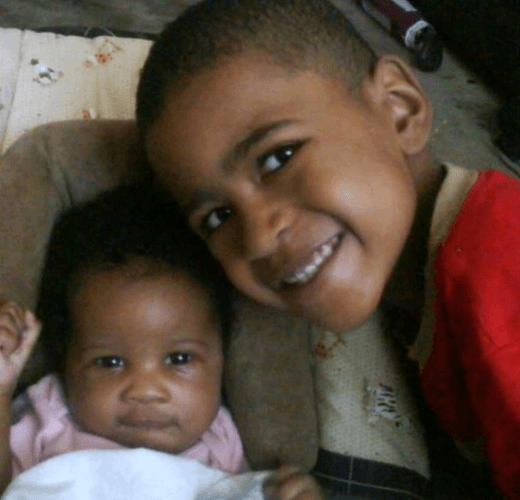 ReyShaun was born in Dec 2004, we were aware of his heart condition before his birth. Yet, it didn't prepare us for it. His first surgery was the longest day of my life. Being the parent of a child with a special need is a blessing of patience and appreciation of all the medical professionals involved in his journey. We are so blessed to have met so many special people throughout his journey and look forward to meeting many more.
ReyShaun was born with Congenital Heart Defect and he has gone through 4 surgeries thus far, each has been better than the last. His first surgery was at 7 days old, it was more than six hours, seemed like a week. His second was at 7 months old and that was to put in his first pacemaker.  But, being a parent they are still very nerve wracking. However, the strongest of us all is ReyShaun. He has grown in size, character, and of course heart. He has always had a smile on his face and a gleeful laugh. He was born with a condition that is said to be a deficiency, yet he has the biggest heart ever. He is generous, caring, and always willing to put others first.
Proud is an understatement, he is my hero, I am beyond words to express my gratitude and appreciation, for getting lucky enough to be his parent.
---
Eli, Age 7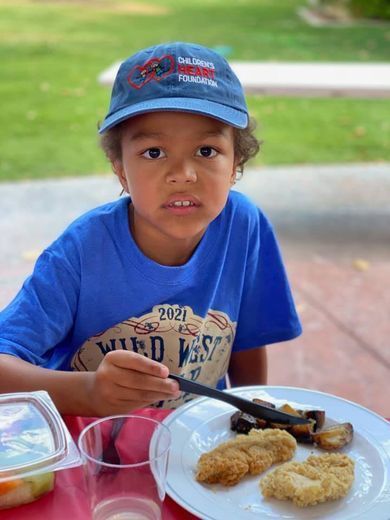 Conversation between 1st time Camp Mend-a-Heart camper with his mom:
Eli (7 years old): "Mom, today I saw a kid who had a badge that looks like mine."
Mom, Elizabeth: "Aw, that's cool Bud. Was it neat seeing someone else with a badge?"
Eli: "It was neat…but also something else."
Mom, Elizabeth: "What's that?"
Eli: "I don't really know the word. It was…like…special…but better than special."
Mom, Elizabeth:  "I think you mean 'belonging'. That's the feeling you get when you make a powerful connection with someone and feel like you really belong somewhere. It's very powerful."
Eli: "That's exactly what it was.  I felt 'belonginged' when I saw someone with a badge like mine at Heart Camp."